How to subscribe
To use Argos team features, a paid plan subscription is required. You can either upgrade an existing team or create a new team.
Steps to Subscribe​
Note: A 14-day trial is available for the first team upgrade.
If you do not have a team yet, create a new team. Otherwise, go to the settings of your existing team.

In the Plan section, click on the Upgrade button.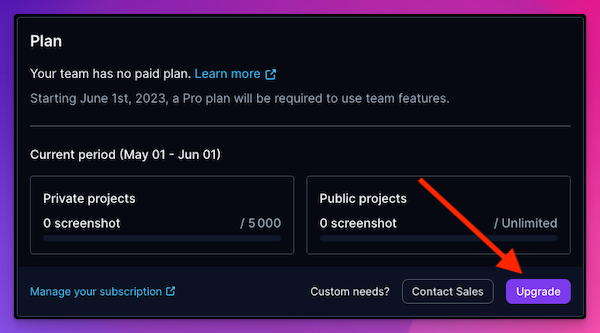 Choose the team you wish to upgrade.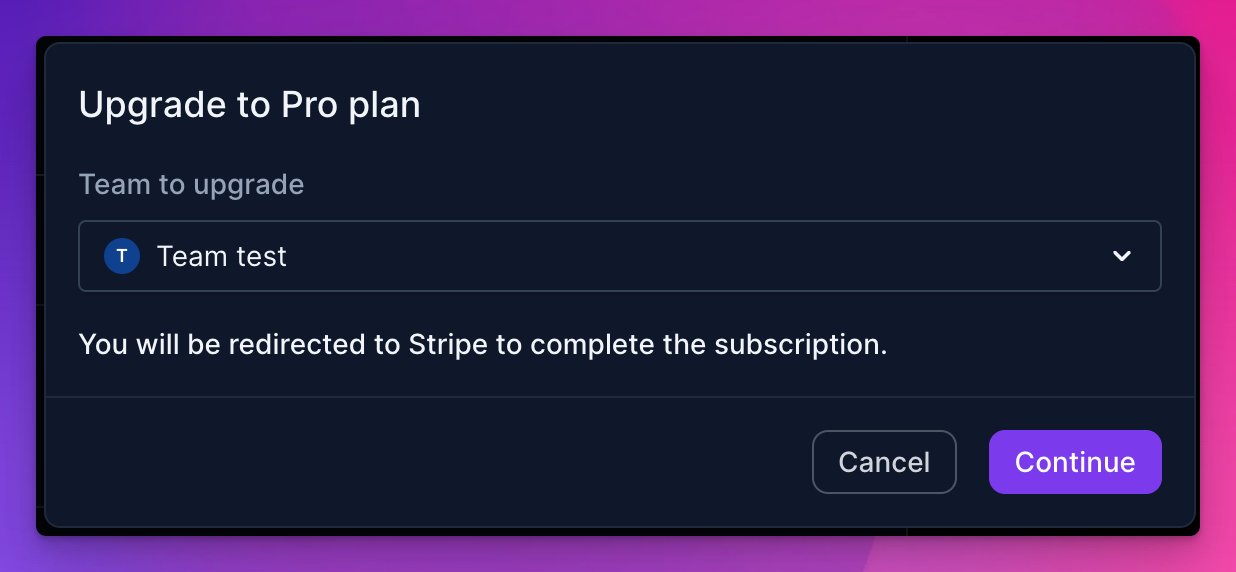 You will be redirected to Stripe Checkout. Complete the payment form.

After the payment process is successfully completed, you will receive a confirmation email.
Note: The payment will be processed at the end of the first month based on your usage.
Subscription via GitHub Marketplace​
If you prefer subscribing via GitHub Marketplace, initiate the subscription on the Argos Marketplace page. Ensure that you upgrade the correct organization on the Marketplace.
FAQ​
Why can't I find the account's "Settings" tab?

Perhaps you are in the "Project Settings" instead of "Team Settings".
You may lack the necessary authorization to access the team settings. Consider updating your access permissions or seek assistance from a team owner.